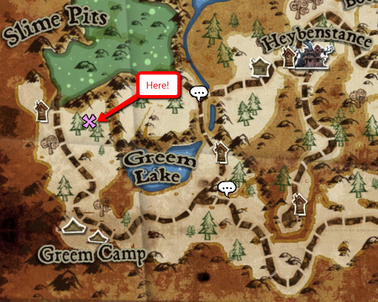 I need to kill the Greem Queen at the Greem Lake and recover the Queen Greem Sack for the Greem Exterminatior.
1.Find the Lake Mating Stone at Greem Lake.
2.Greem Lake is west of Ms. Heybenstance's house, where you began.
3.Use the Greem Lake Whistle to summon the Queen Greem.

Reward:
22 Undeath Bolts
Ad blocker interference detected!
Wikia is a free-to-use site that makes money from advertising. We have a modified experience for viewers using ad blockers

Wikia is not accessible if you've made further modifications. Remove the custom ad blocker rule(s) and the page will load as expected.